Gemedet Meadows

The path leads you to where a large red stallion is standing. He glares at you, flicking his tufted tail. He's obviously not a nice gemedet.
"Go away," he snorts, pawing the earth with a forehoof.
You cock a brow but back up. This does not please the stallion much.
"GO AWAY!"
The stallion charges at you, horn down. You yelp and run, falling into a portal in front of you.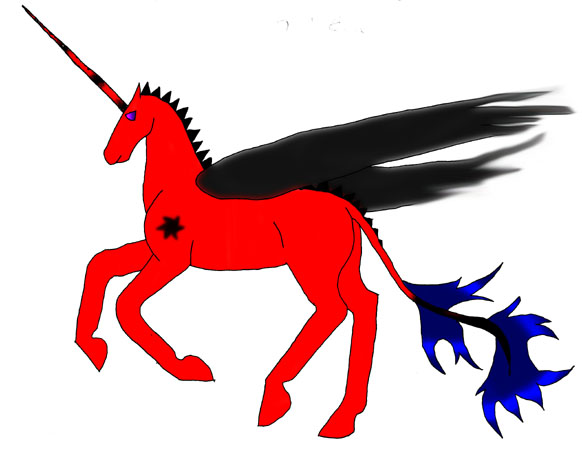 Gemedet Meadows

The Gemedets are (c) to Kidari and the background is (c) to me. Nothing on this site is free clipart.